Services: Evaluation, Consulting & Educatoion
We provide evaluation, consulting and educational services in the following areas of work.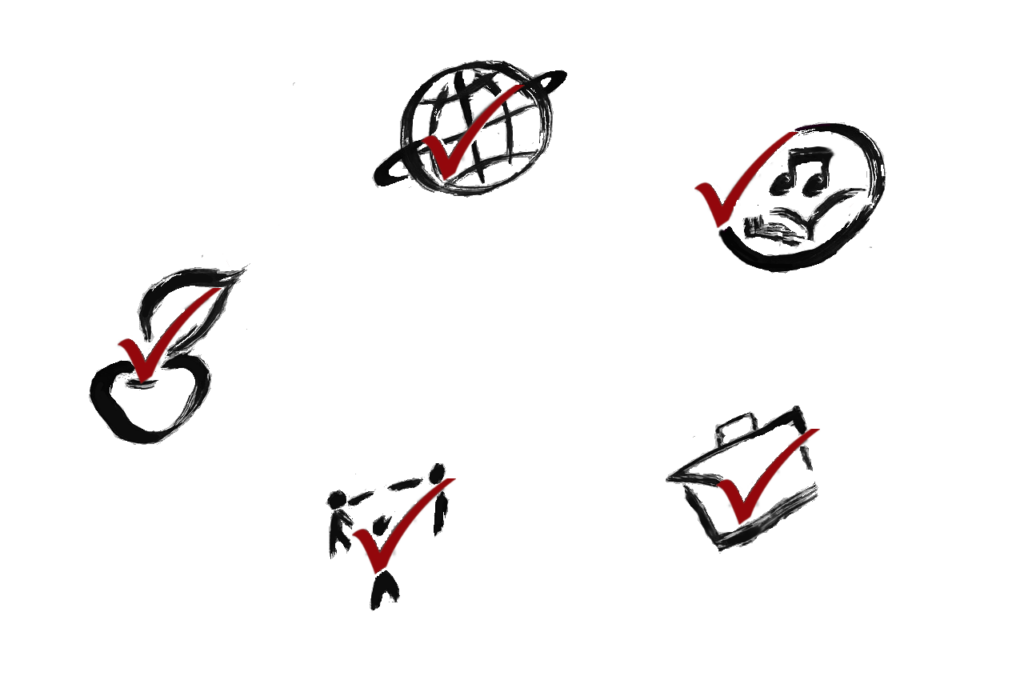 Bilateral and multilateral cooperation
Governmental and non-governmental cooperation
Technical and financial cooperation
Capacity development
Humanitarian and transitional aid
Development education and domestic work
Foreign cultural and educational policy
Arts and cultural promotion
Vocational and higher education
(International) university cooperation
Promotion of science and research
Promotion of young scientists and mentoring
International media cooperation
Vocational education
Labor market policy
Organizational and human resource development
Climate protection
Adaptation to climate change
Nature conservation and biodiversity
Environmental and sustainability communication
Sustainable business and sustainable production chains
Environmental education and awareness
Environmental behavior
Environmentally friendly consumption
Information and communication tools
Prevention
Social work in sport
Migration and integration
which are individually tailored to your goals and meet the highest scientific standards
You would like to verify the effectiveness of your activities?
You want to use insights from the project work you have done so far systematically to plan and optimise your project?
You need an independent and objective assessment of whether your strategies are suited to the achievement of your aims?
You're planning to conduct an internal evaluation or self-evaluation?
You want your project to be accompanied by continuous impact monitoring?
Your organisation would like to develop quality standards or strategic guidelines?
Are you looking for further education & training in monitoring and evaluation?
You need basic knowledge or would like to deepen specific topics?
You would like to professionalize the planning, implementation and use of evaluations?
To achieve this, you need reliable information. Only if the right information is available at the right time, and available in such a way as to be of practical use, can well founded decisions be made. To create a reliable database and thus also a rational basis for decision-making, we offer you a number of instruments that can be adapted individually to suit your needs:
Evaluations, continuous impact monitoring and comprehensive quality and knowledge management are elements of impact-oriented action. An important prerequisite for this is the establishment of a holistic organizational quality and evaluation culture.
We support you in the development of a quality management and in the establishment of an evaluation culture by offering individually adapted consulting services, such as:
For our individual trainings and coachings, we develop demand-oriented concepts together with our customers, which are tailored to the respective requirements and wishes in terms of both content and organization. The spectrum ranges from individual coaching to small group and in-house training in national and international contexts:
Ex-ante-, interim, final and ex-post evaluations, meta-evaluations
Impact and sustainability investigations
Process and efficiency analyses
System, sector, division and strategy evaluations
Organisational and network analyses
Scientific supervision of internally conducted evaluations and evaluation consulting
Development, implementation and application of impact-oriented monitoring systems
Advice on the awarding and management of external evaluations
Basic evaluation knowledge and advanced content, e.g. on specific methodological survey and evaluation procedures.
Questions of evaluation practice, e.g. on planning and organization of evaluations, on conception and implementation of monitoring and evaluation systems